Access the expertise of three companies all at once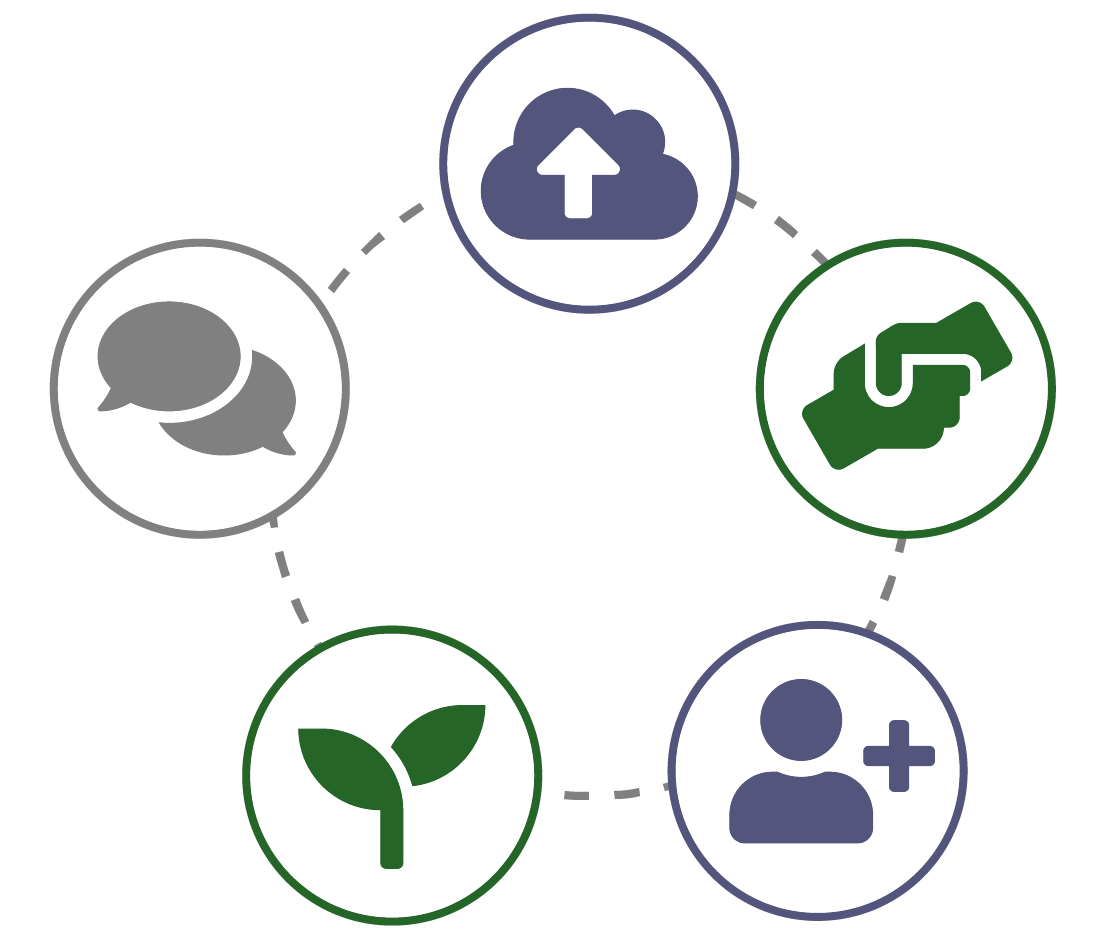 5
Learning and resource development
Learning and Resource Supports
TriMetrix's Learning and Resource Center is a centralized team of designers and developers with the expertise, skills, and creative know-how to help our clients effectively reach their audiences.
Our work for public and private organizations has included instructional design, e-learning development, webinar design and facilitation, graphic design, infographic development, copy editing, and web design — all created with the federal standards of accessibility in mind. This team's robust project support for training and resource development and dissemination transforms clients' complex subject matter into absorbable and effective learning materials, presentations, e-learning, webinars, and tools for stakeholders.
State, Local, and Tribal Government Solutions
TriMetrix achieves customized client goals for health and human service projects across the United States.
The TriMetrix team is trusted by hundreds of state, tribal, and local projects for solutions that achieve their goals. Specializing in consulting, information technology solutions, and research and evaluation, our team brings in-depth experience and expertise to our health and human service clients.  Client seek us to due our track record on developing and implementing projects related to child and family welfare, integrated health and human services, early childhood education and child care, adult protective services and elder justice, program integrity solutions, and health initiatives.
Health and Human Services (WRMA)
Originally founded in 1980 to provide automated solutions to state and local agencies with child welfare case management and data systems, WRMA is a consistent contractor for state administrative agencies and agencies in the federal Department of Health and Human Services.
Many of our contracts have been renewed sequentially. Our areas of expertise include early childhood, child and family welfare, information technology, adult protective services and elder justice, learning and resource supports, program integrity solutions, and HIV/AIDS programs and policies. Additionally, WRMA staff bring advanced degrees and decades of experience in government agency roles.
Staff Augmentation (Longboat)
Longboat offers clients expertise in staffing solutions and human resources operations for federal agencies and prime contractors.
We specialize in areas such as custom software development, training, recruiting, programmatic and logistic support, overseas operations, risk management, finance, and infrastructure.